The Falkland Islands have a very temperate oceanic climate.
The winters range in temperature from 1'c – 10'c, with very little snow. The summers tend to be windy lowering the temperature which can range from 8'c – 20'c. Rainfall is 26 inches (650mm) with the summers being very dry.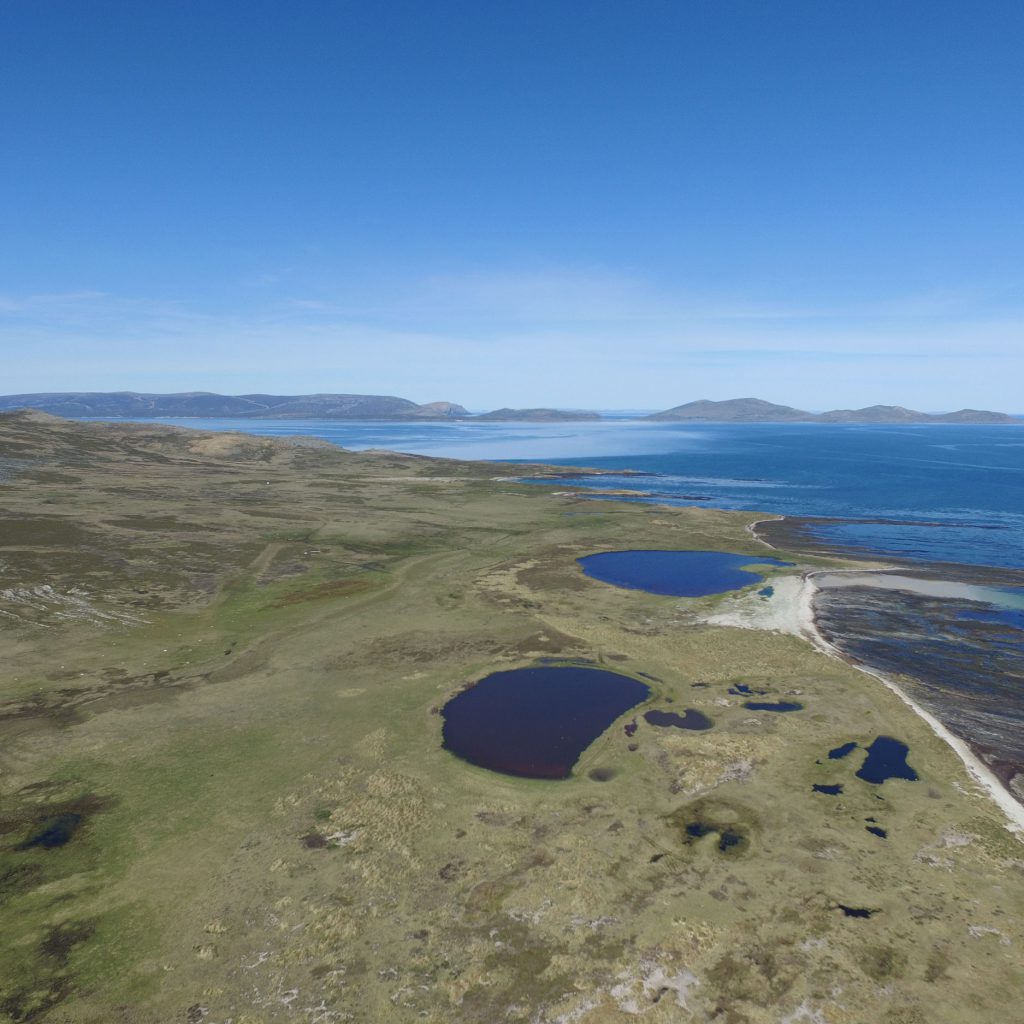 Geology
The geology of the islands is quite diverse; the north of East Falklands is made up of jagged rocks and stone runs (rivers of stone), whilst the south from Goose Green is very flat, covered in "white grass". West Falklands has far more rounded mountains and less stone runs. Mount Usborne on East Falklands is the tallest mountain at some 2,312 ft 705m.