The Falklands has an abundance of wildlife and one of the few remaining locations on earth where nature is in charge. It has been liken to the Galapagos by some visitors. You will have the opportunity to sit amongst the wildlife and observe these creatures as they should be experienced, in the wild, in this unspoilt natural environment. If you sit quietly on a beach, in total isolation and the penguins will come up to investigate you!
The Falklands truly are a unique place to view these beautiful creatures in their natural habitat.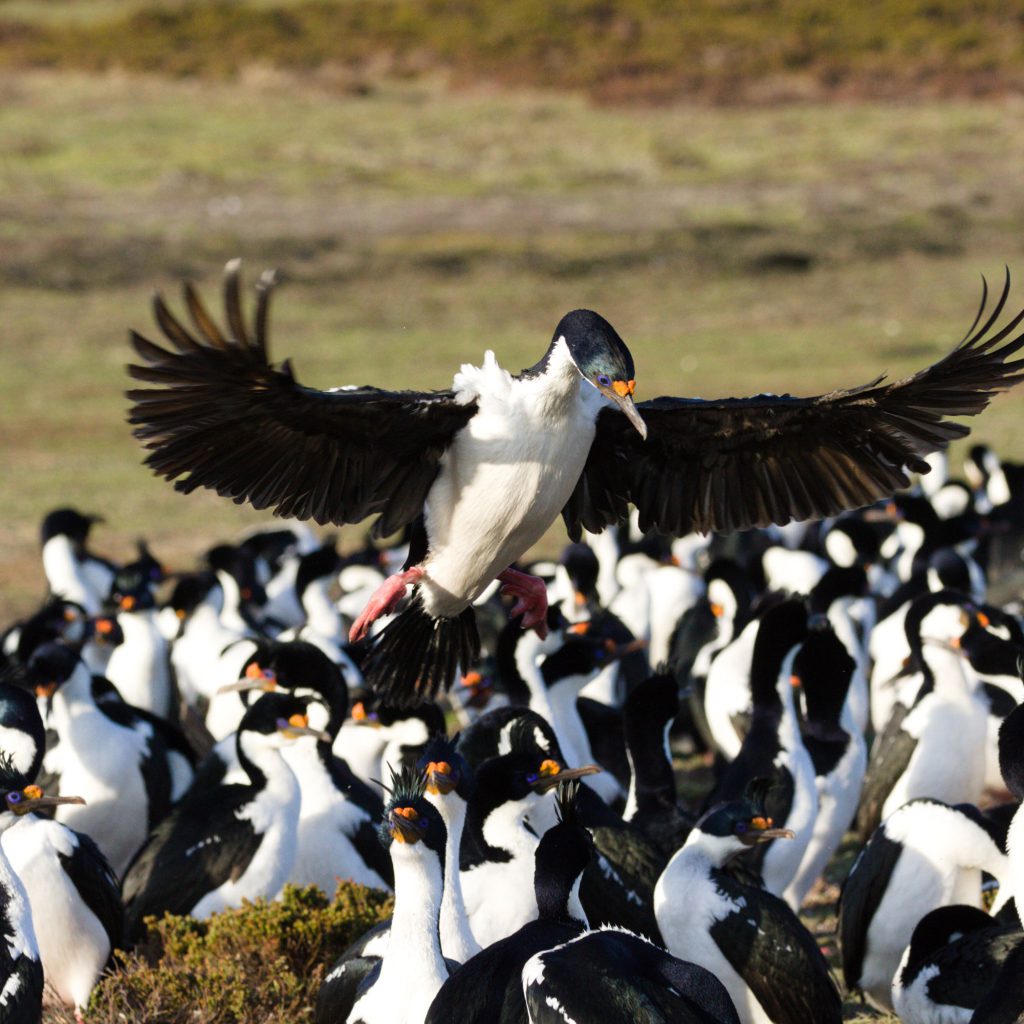 Birds
More than 227 species of bird have been identified in the Falklands, including 800,000 black-browed albatross, 770,000 penguins, Gentoo, Magellanic, Rockhopper, King and Macaroni.
The endangered striated caracara will go for a walk with you, but hang onto your camera; he is partial to anything shiny! Try to keep your hat whilst the skua dives and swoops overhead you as you take a stroll.
Marine Mammals
The Elephant seal, Fur Seal and Southern Sea Lion are magnificent and why not do a spot of whale and dolphin watching as they hunt and play in the surf.
14 species of whales and dolphins have been recorded in Falkland waters, including Orcas, sei and Southern Right Whales. Peale's and Commerson's Dolphins are frequently seen through out the islands shores.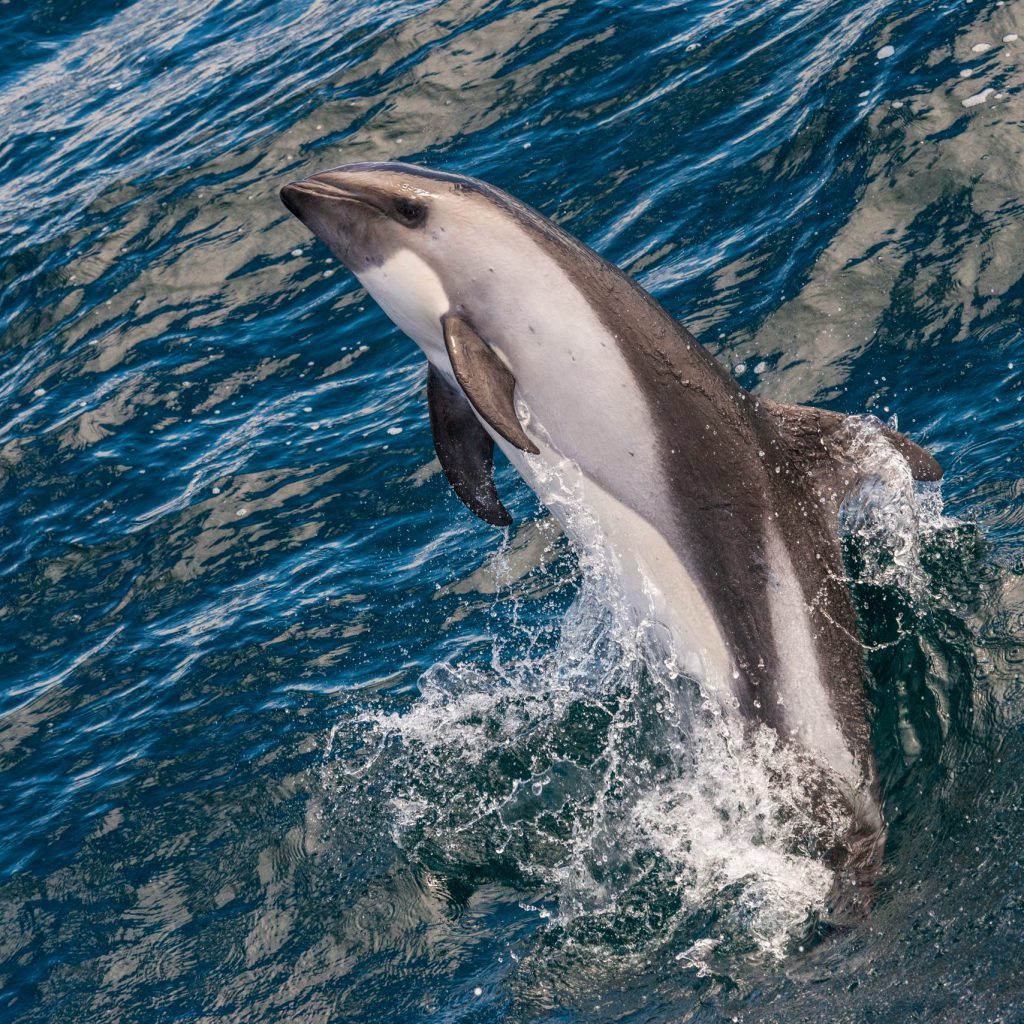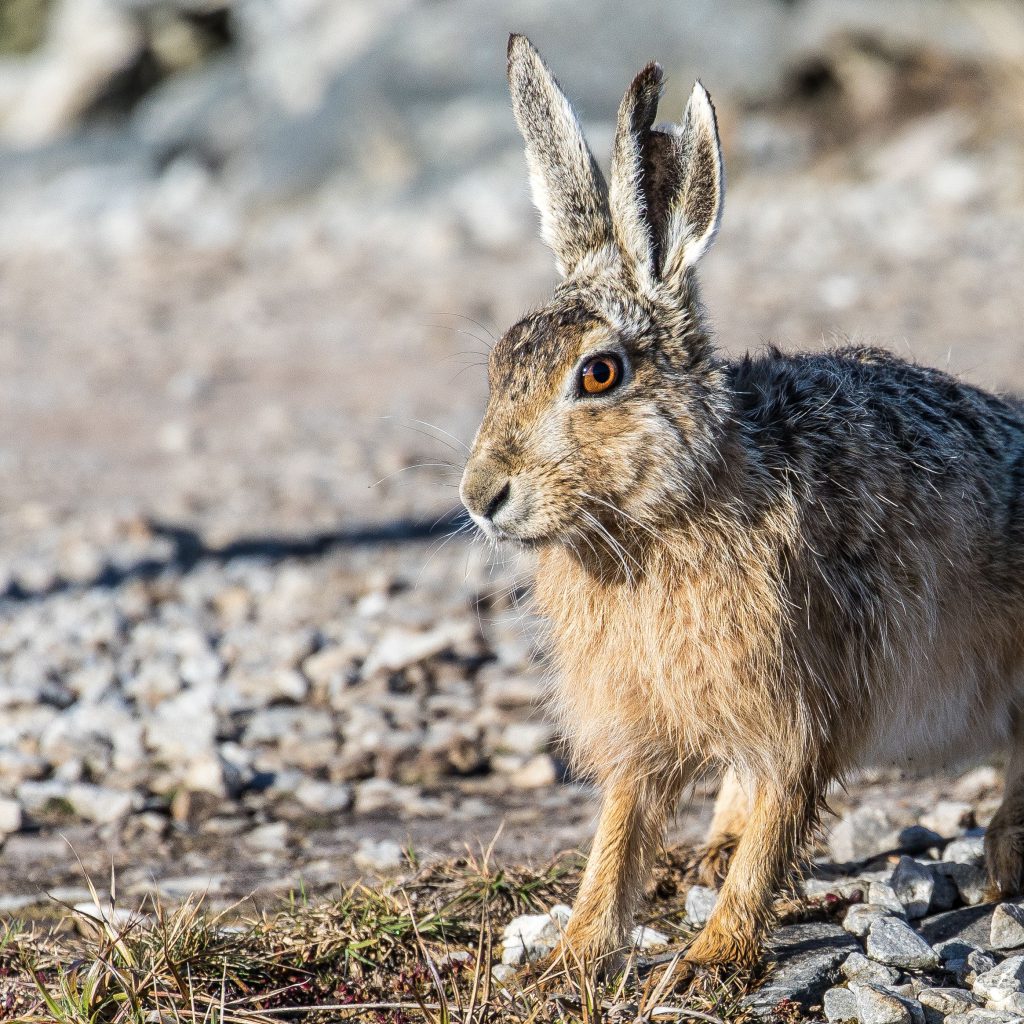 Non-domesticated Terrestrial Mammals
The Falklands Islands Fox known as ' Warrah' to the early settlers, was the only native terrestrial mammal occurring on East and West Falkland. It was exterminated by 1876 because it was considered to be a menace to the sheep. All mammalian predators in the Falklands have been introduced. Though many outer islands remain rodent and cat free.
The Patagonian Grey Fox was introduced in the 1930's and can be seen on Weddell Island. The Brown Hare was introduced to East Falklands and can be seen at Betha's Beach and Darwin.
Flora
There is also a wide variety of flora and fauna, 350 species recorded, of which 13 are endemic and 173 are native. The Pale Maiden is a delicate white flower and is national flower. Keep an eye open for the pretty Vanilla Daisy and Lady's Slipper.
Diddle-Dee is a common plant in the Falklands a low growing shrub that produces large quantities of small red berries and makes Jam and jelly. Native to the Falklands be sure you taste it during your visit or take a small jar home with you.