This is the best itinerary for those who have time on their hands and therefore the luxury of being able to fully discover the Falkland Islands. Discover the archipelago's wonderful wildlife and explore the vast expanses of incredible scenery, from rocky cliffs to white-sand beaches. Start your exploration in Darwin and gain an insight in to the experiences of the British in the 1982 Falklands War. Follow this with an island escape to Saunders where the wildlife and stunning scenery will take your breath away. Head west to Carcass Island where you will be exceptionally well fed and made to feel truly at home. Delight in an unforgettable day trip to West Point Island where the albatross soar majestically overhead, the rockhoppers squawk and the whales blow offshore. Next, fly southeast to Sea Lion Island where the sheer abundance of wildlife is sublime and the island itself a designated national nature reserve and Ramsar site. The landscapes of sandy beaches and open country of Bleaker Island offer some great hiking opportunities and Big Pond in the centre of the island is an excellent place to view waterfowl. End your holiday with an incredible day trip to Volunteer Point where the largest accessible colony of king penguins eagerly await you!
---
Day 1
Darwin
Arrive at Mount Pleasant International Airport meet and greet and transfer overland to Darwin House for 2 nights on full board basis.
Located in the peaceful, historic Darwin settlement, Darwin House is a great place to start your wildlife watching and Falklands Adventure. The lodge located by the waters edge, every window offers great views.
Enjoy a scenic coastal walk or for a more challenging experience venture nearby Mt Usborne, which is the highest mountain in the Falkland Islands. View the two listed buildings within the settlement: the Galpon and the Stone Corral. Visit the farm settlement at Goose Green, once home to the largest sheep shearing shed in the world. The remains of the 19th century gold rush ship, the Vicar of Bray, lie at the end of the jetty.
Look out for dolphins in the harbour, hares in the gorse bushes and a rich variety of birds along the shoreline and ponds: Falklands Flightless Steamer Ducks, Oyster Catchers, Blackish Oyster Catchers, Night Heron, Kelp Geese, Upland Geese, Brent Geese, Turkey Vulture, Southern Great Petrel and Red Backed Hawk, to name just a few.
Visit the Gentoo penguin colony at New Haven. Go fishing along the shore or in the nearby creeks. There are 1982 memorials within walking distance from the lodge and the British and Argentine cemeteries are accessible via car . Visit Bodie Creek Bridge, the world's most southerly suspension bridge Or simply relax and enjoy the views.
---
Day 2
Full day excursion
Choose a Full day trip with driver/guide from: Taking in the battle sights/memorials of Darwin, Goose Green and San Carlos – both Argentine and British cemeteries will be visited, the small museum dedicated to the conflict. This tour is a wonderful insight into the islands conflict and a must even for non-military minded visitors – superb scenery. Learn about the history of the area and how the first settlers move from Hope Place, to Darwin to Goose Green and how sheep farming has developed over the years. Visit the Gentoo colony at New Haven and you might see the only Ferry service in the Islands as it commutes to Port Howard on the West Island.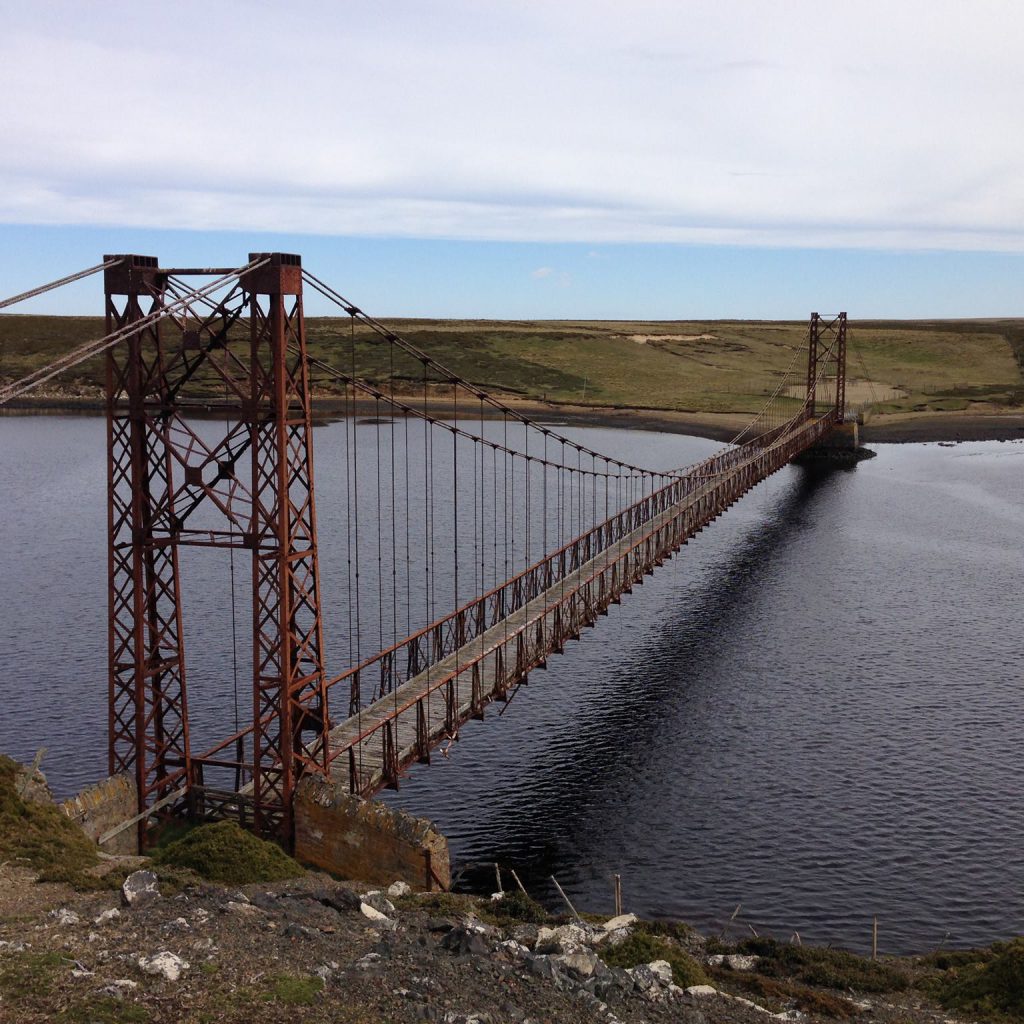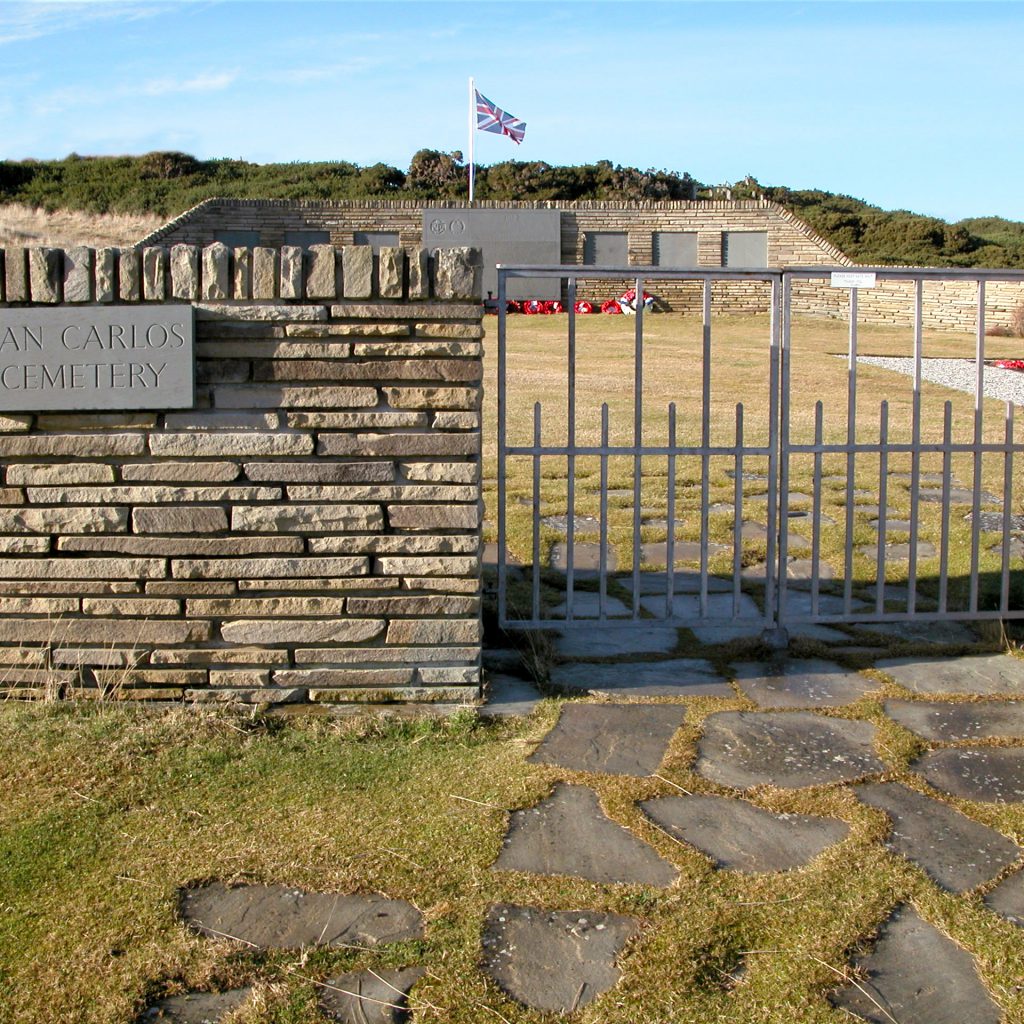 ---
Day 3 & 4
Saunders Island
Internal flight to Saunders Island – 2 nights self-catering at the Neck Cabin (2 x Quad rooms only) OR the Rookery Cabin (2 x Twin Rooms only) both accommodations have a shared facility. Once transferred to your accommodation you are then left to live with the "locals" as the superb wildlife is right outside your door! No tours required.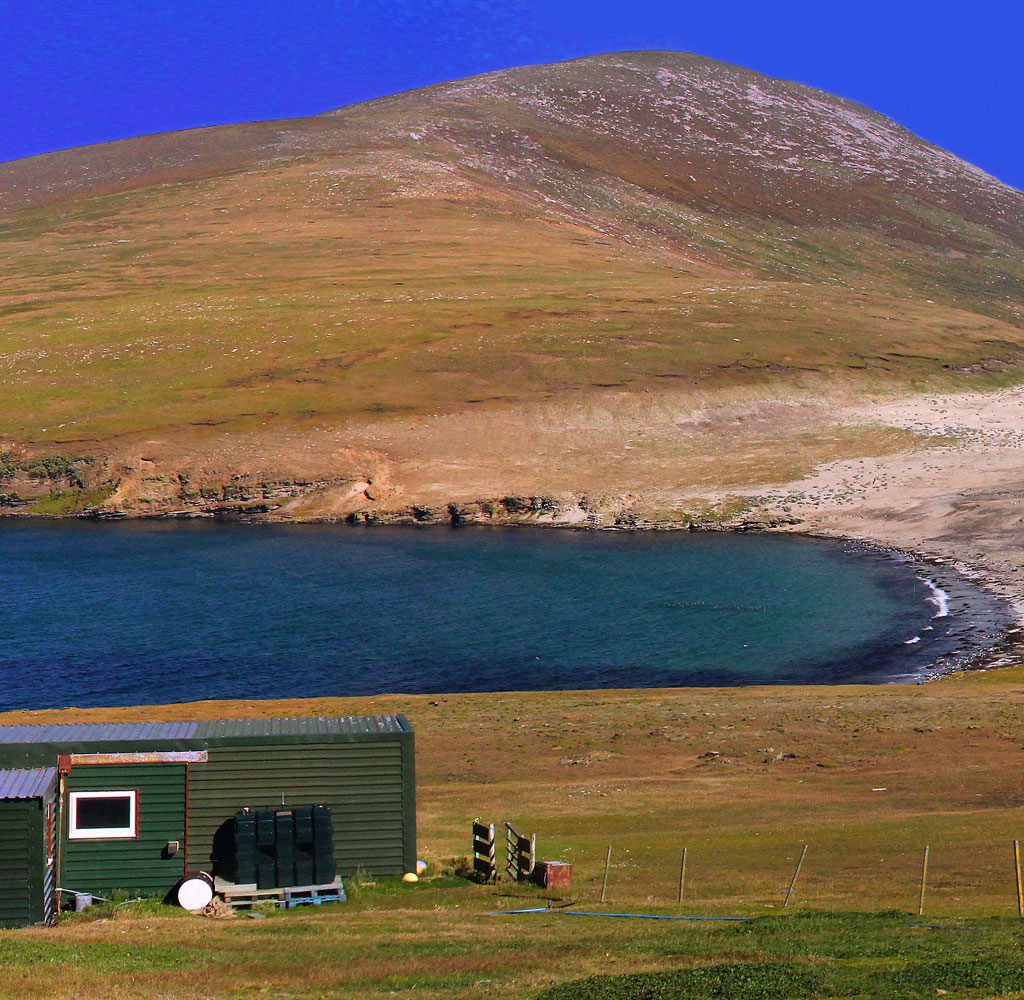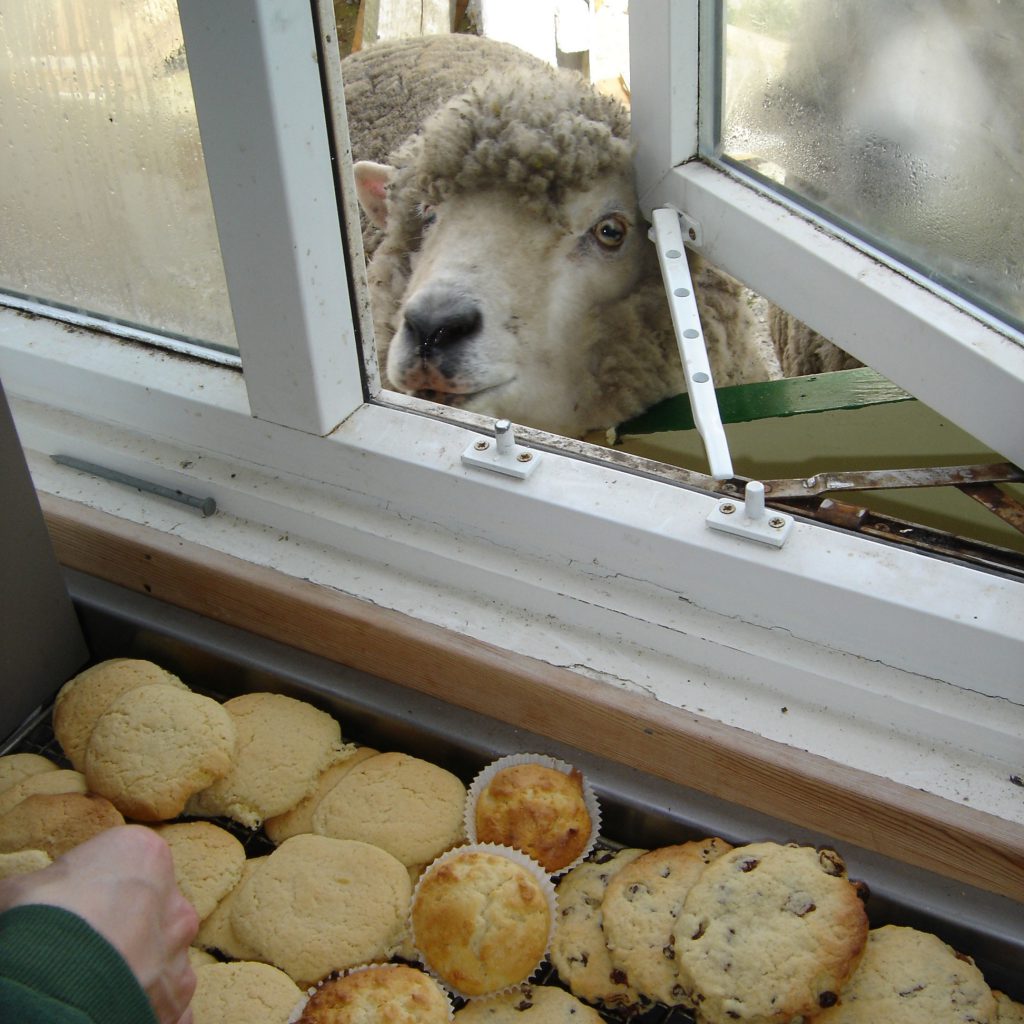 Situated off the North West coast of West Falkland, Saunders is rich in wildlife most notably with extensive Black browed albatross colonies. At The Rookery on the northern cliffs, fresh water runs down the cliff sides creating a 'shower' where you can marvel at Rockhopper penguins preening themselves under the clear droplets. A photographer's paradise with infinite subject matter comprising natural scenic beauty and captivating wildlife. Saunders Island was the site of the first British settlement in 1765 and the ruins of the settlement at Port Egmont can still be seen today. In addition to hosting visitors, Saunders is still run as a family owned sheep farm.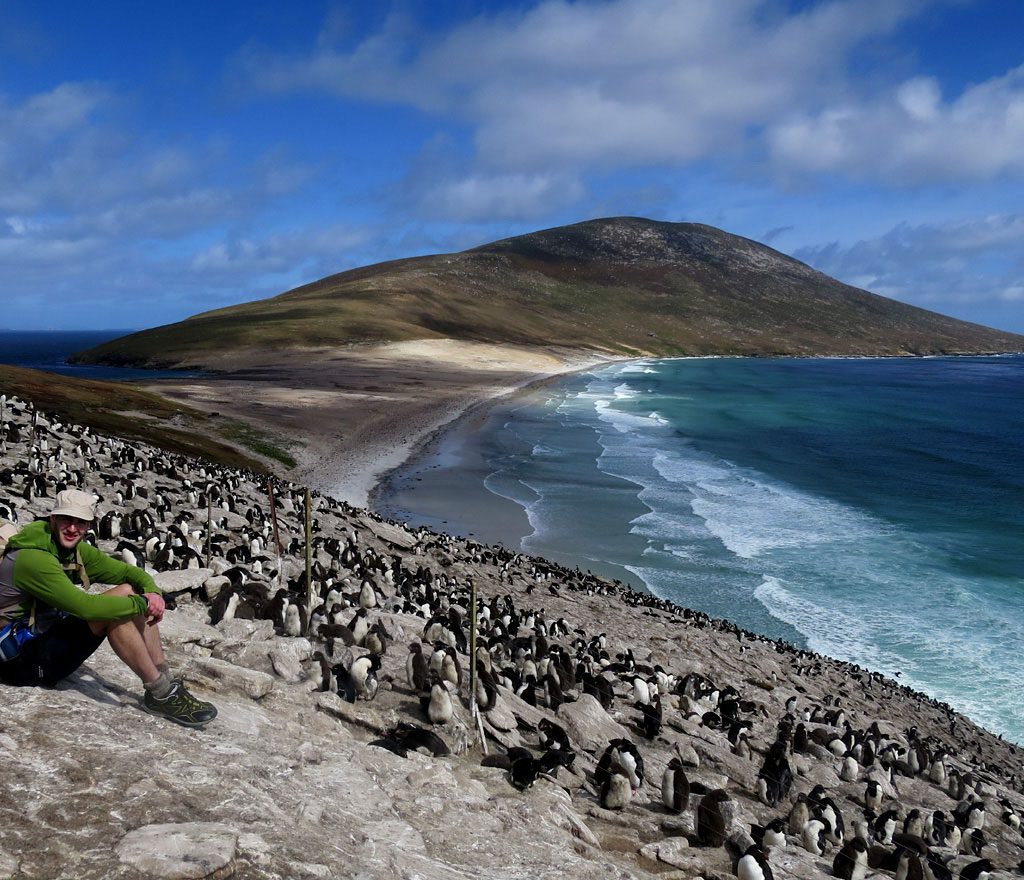 ---
Day 5, 6 & 7
Carcass Island
Carcass Island, 3 nights full board on this beautiful island which offers wildlife locations within easy reach of the settlement. The island is easily explored at leisure with the owners offering "drop off" trips as required. Opportunity to take the boat trip across to West Point Island for the day, this can be included in your itinerary or purchased on island directly. The only boat tour across to one of the largest Black-Bowed Albatross and Rockhopper colonies, spectacular scenery and the chance to see dolphin and Whales.
Aptly named after the sloop HMS Carcass that visited in 1766, Carcass settlement is a wonderful almost tropical escape, with its New Zealand cabbage palms and flax, Monterey cypress trees and attractive flower gardens. The island boasts mature tussac plantations and is cat and rat free enabling smaller birds such as the endemic Cobb's wren to flourish. Away from the settlement Gentoo and Magellanic penguins can be found along with Yellow-billed pintail duck, the endemic Flightless steamer duck, Magellanic oystercatcher, Striated caracara and Variable hawks. From Mount Byng (304m) you can see Pebble and New Island and as far away as the Jason Islands. Closer to the settlement is Stanley Hill which provides clear views across Byron Sound to West Falkland. With its rolling hills, low cliffs and sandy beaches – Carcass is waiting to be explored.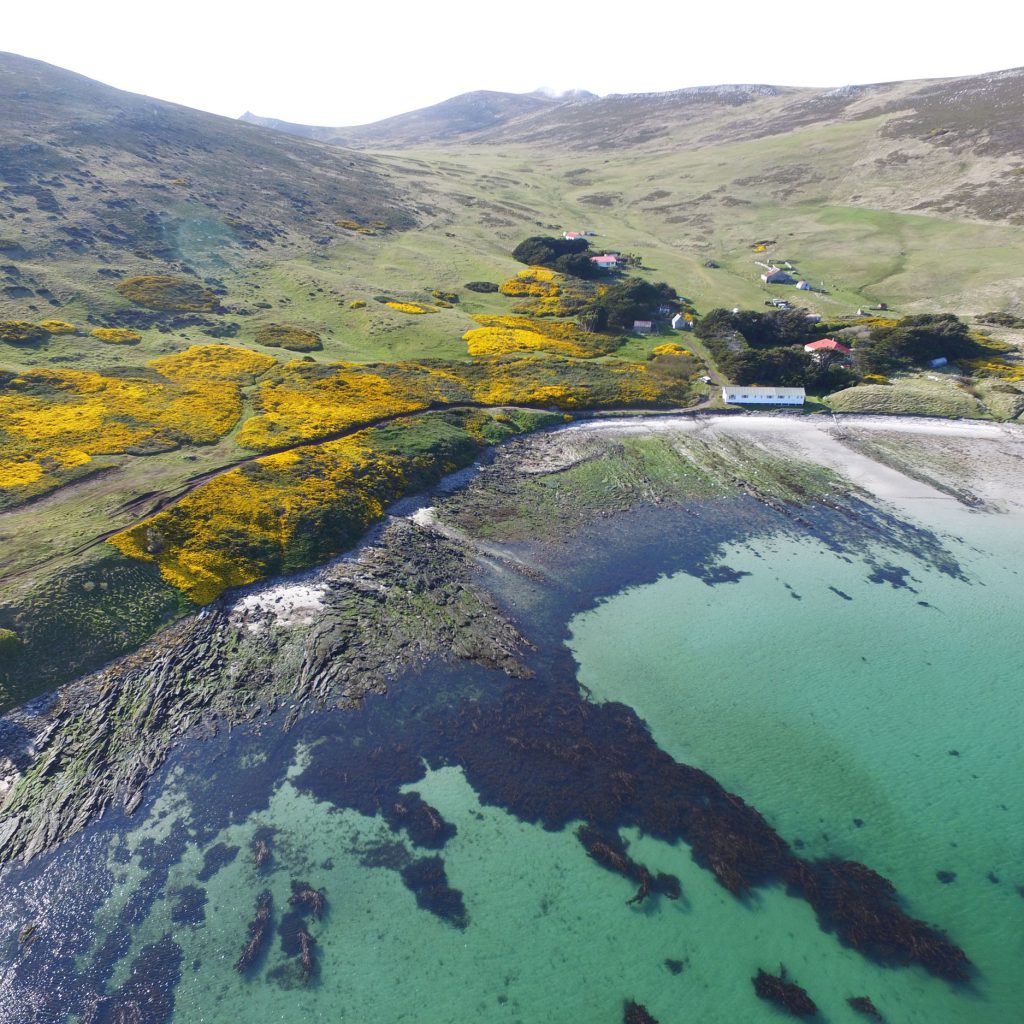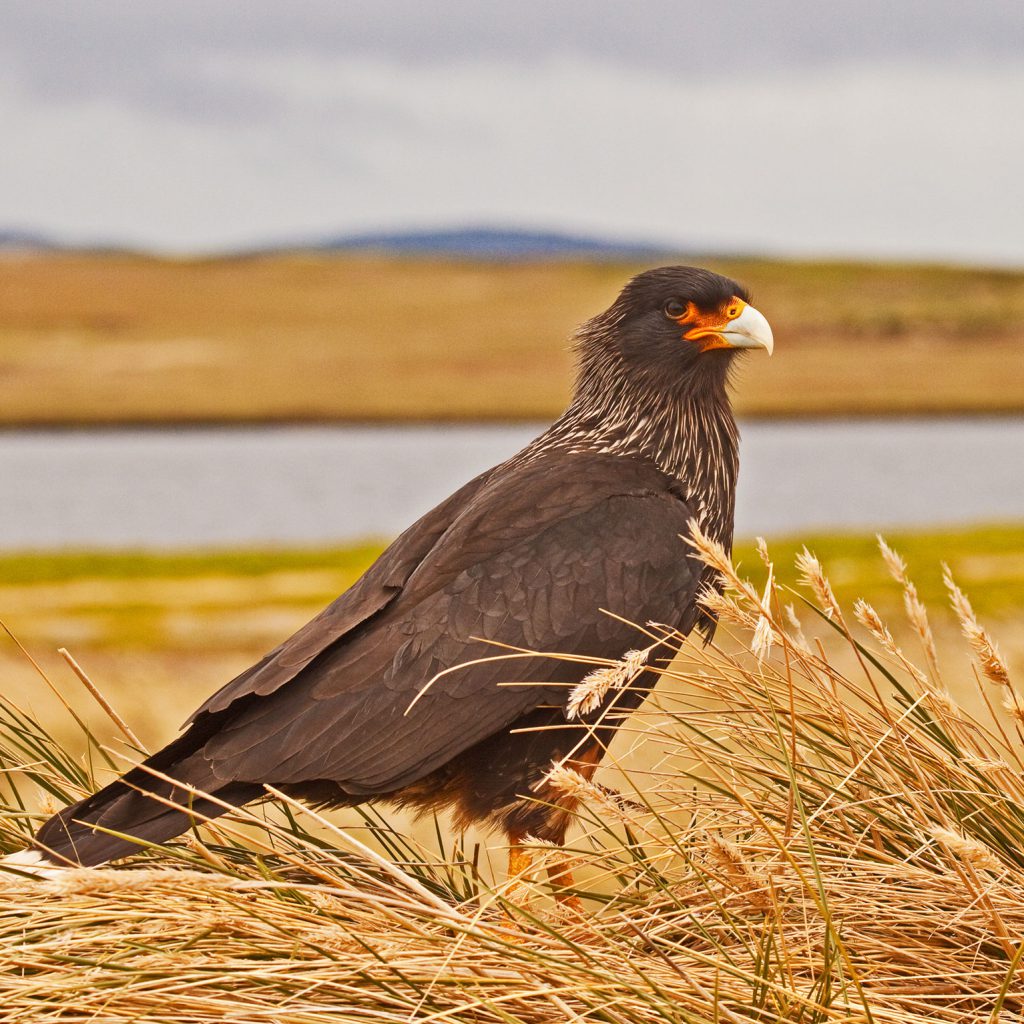 If you wish to have longer stays on any specific island, we can of course alter the itinerary to suit your requirements. Other locations include Weddell, Port Howard and other settlement areas.
Day 8, 9 & 10
Sea Lion Island
Internal FIGAS flight to Sea Lion Island – 3 nights on a full board basis. Experience varied wildlife within a stone's throw from the comfortable lodge. An introductory tour with a driver/guide will be included to help familiarise you with the islands layout and wildlife locations. You may explore the wonderful island and wildlife at your leisure.
Sea Lion Island is a designated national nature Reserve and Ramsar site and is guaranteed to delight. Teeming with everything the Falklands has to offer in terms of wildlife (bar black browed albatross) visiting Sea Lion is a must. The island is small and relatively flat which affords easy independent exploration for visitors. From mid-November until late December there is the unique opportunity to witness pods of killer whales patiently waiting in the shallow pools for the weaned pups to venture further than they should. Large numbers of Elephant seals and Southern Sea Lions can be found on the island's beaches whilst 47 different species of birds can also be seen including three species of breeding penguin and five birds of prey including the internationally endangered Striated caracara.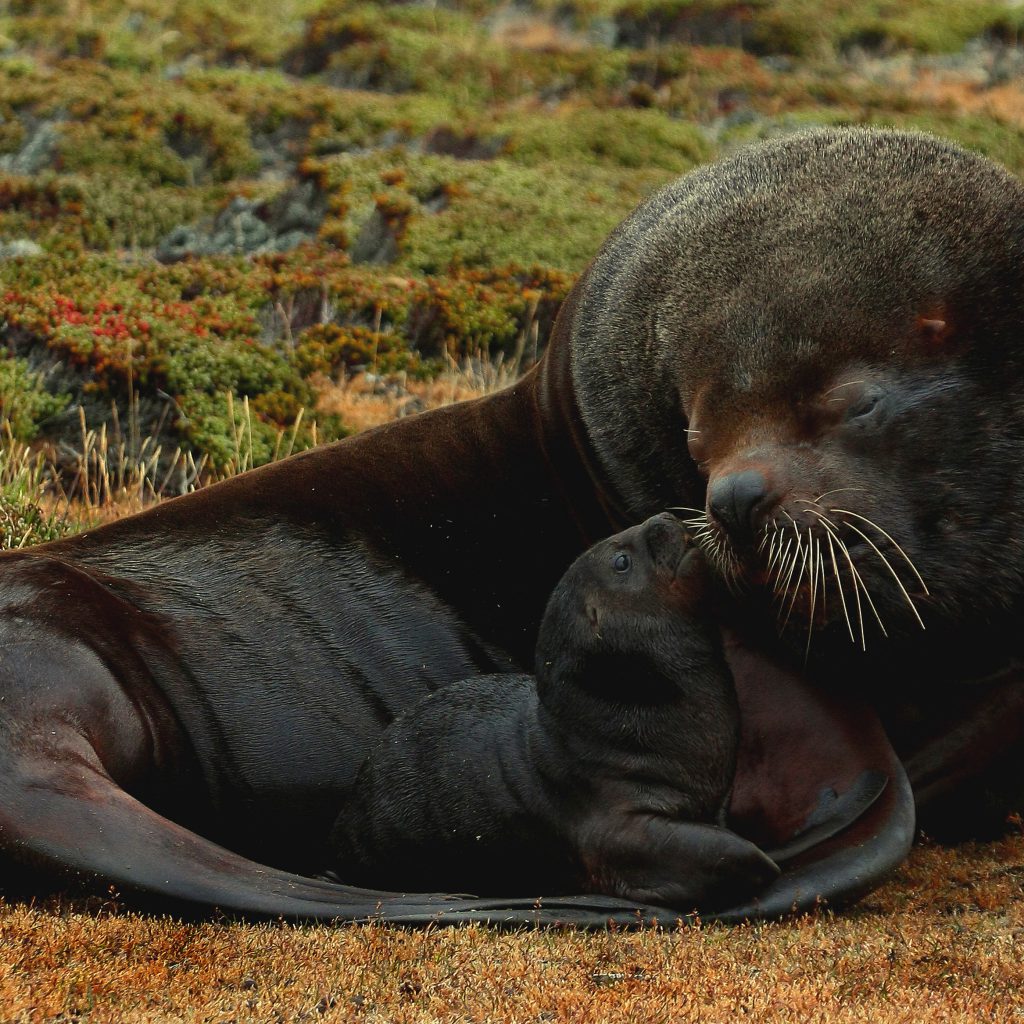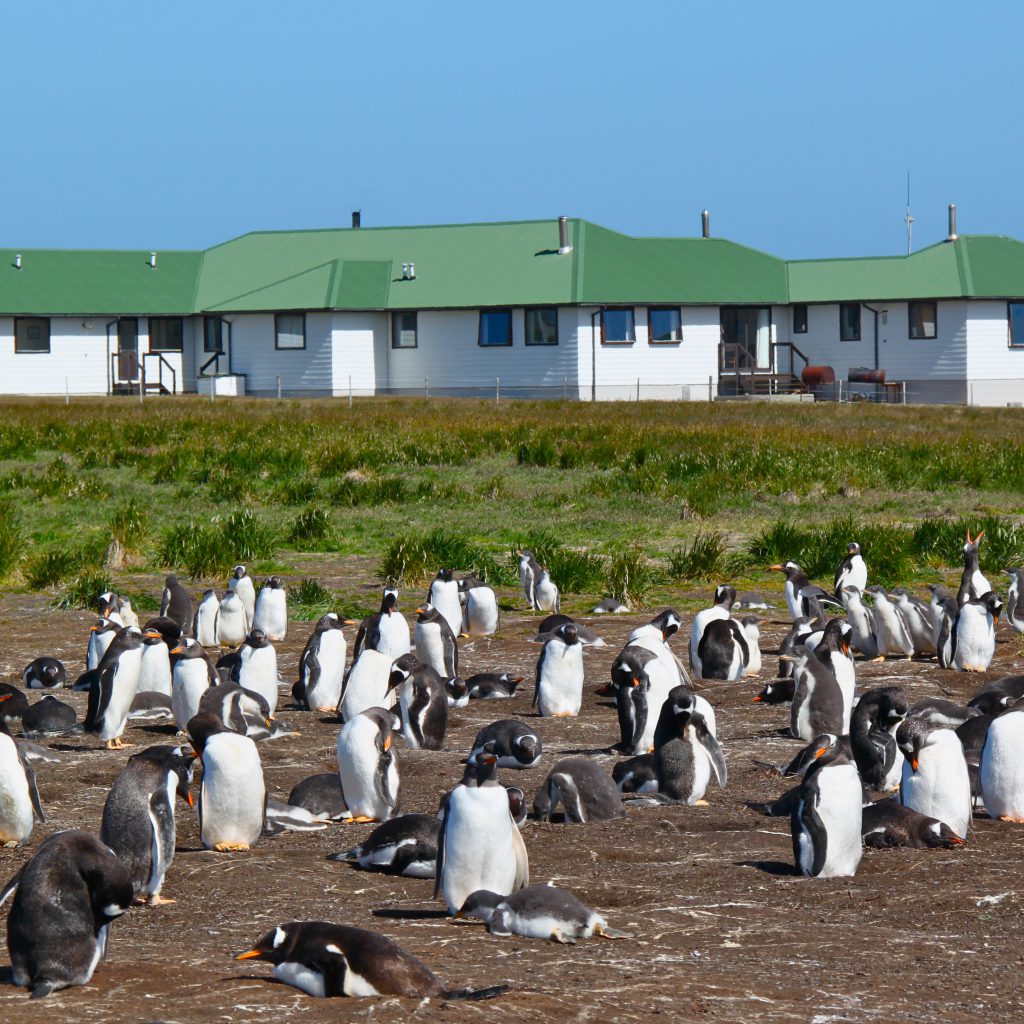 ---
Day 11 & 12
Bleaker Island
Internal flight to Bleaker Island for 2 nights on a full board basis.
Bleaker is a low lying island characterized with wide sandy bays and sheltered coves. It is easy to explore on foot and visitors have the opportunity to enjoy a rich variety of wildlife in a relatively small area. Some 8,000 breeding pairs of king cormorants are close to the main settlement whilst in the north of the island (which is a national nature reserve) approximately 3,000 breeding pairs of Gentoos can be found. One of the highlights of the island is the Rockhopper penguin colony; approximately 750 pairs can be found just a short walk away from your accommodation! Long Gulch (lying to the east of the settlement) is bordered with tussac grass which provides a great playground for smaller varieties such as the endemic Cobb's wren, Grass wren and of course – tussac birds. Bleaker is privately owned and operated as an organic cattle and sheep farm alongside its tourism offering. It also has an interesting maritime history with some five ships lost in the early part of the 20th Century, including the French barque Cassard wrecked in 1906.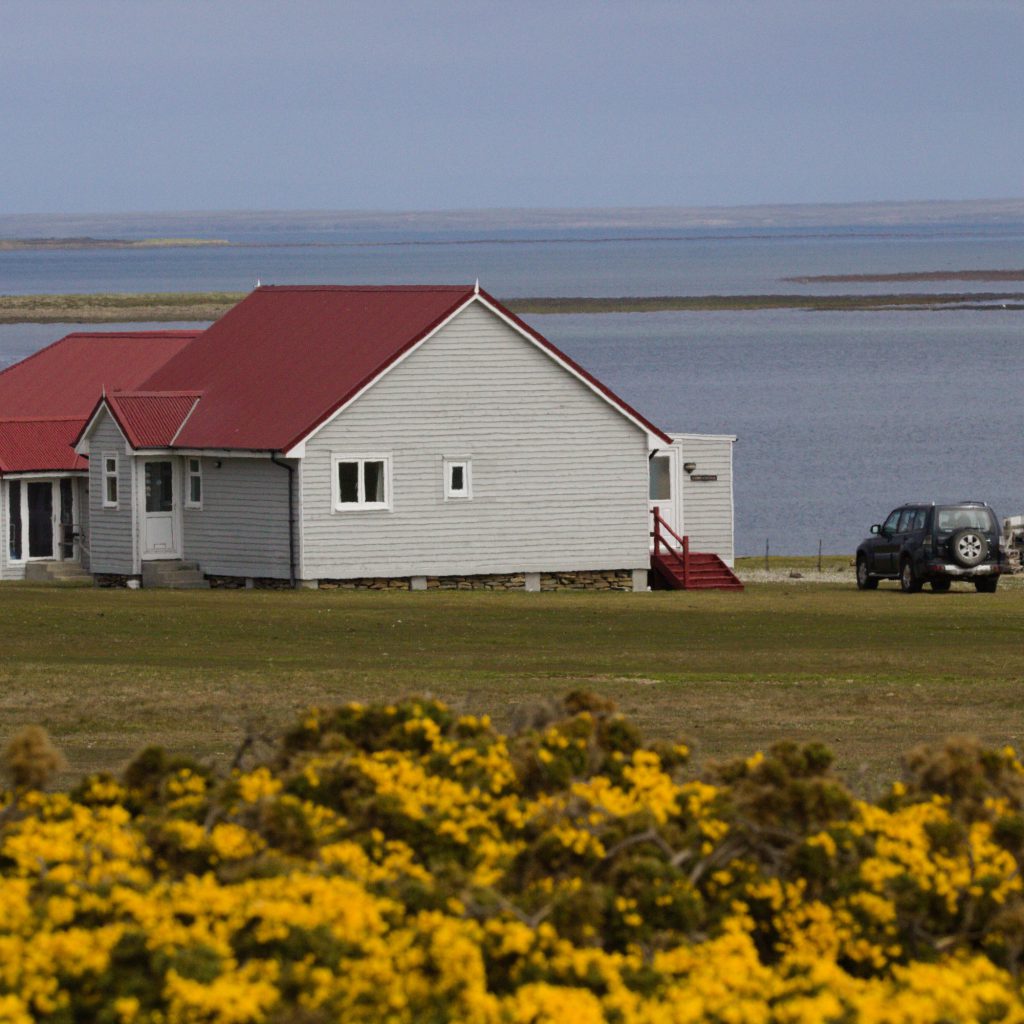 ---
Day 13
Stanley
Overland transfer to Stanley and your choice of Stanley accommodation. Remainder of day free to explore the small colourful capital. Perhaps visit the excellent museum, walk the sea wall passing memorials and a visit to Christchurch Cathedral and Whalebone arch are some of the favourite sights.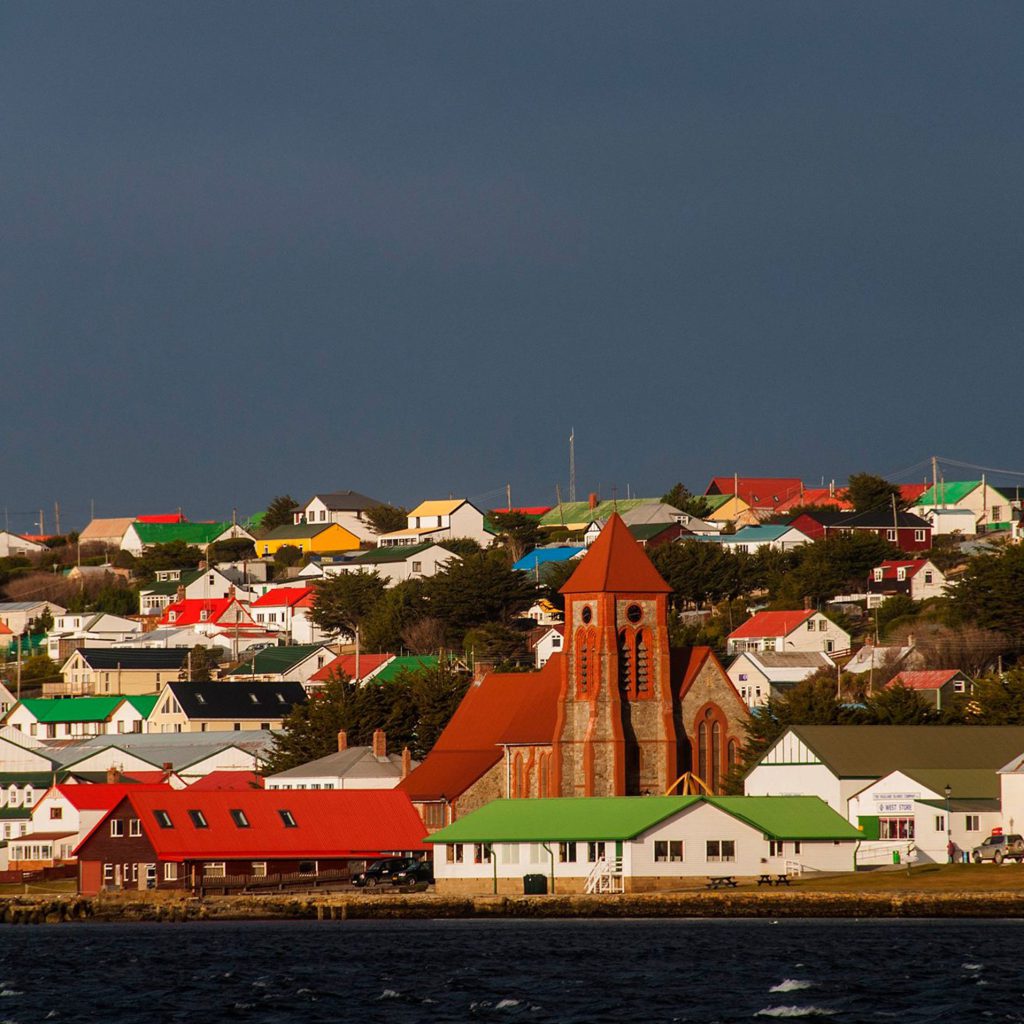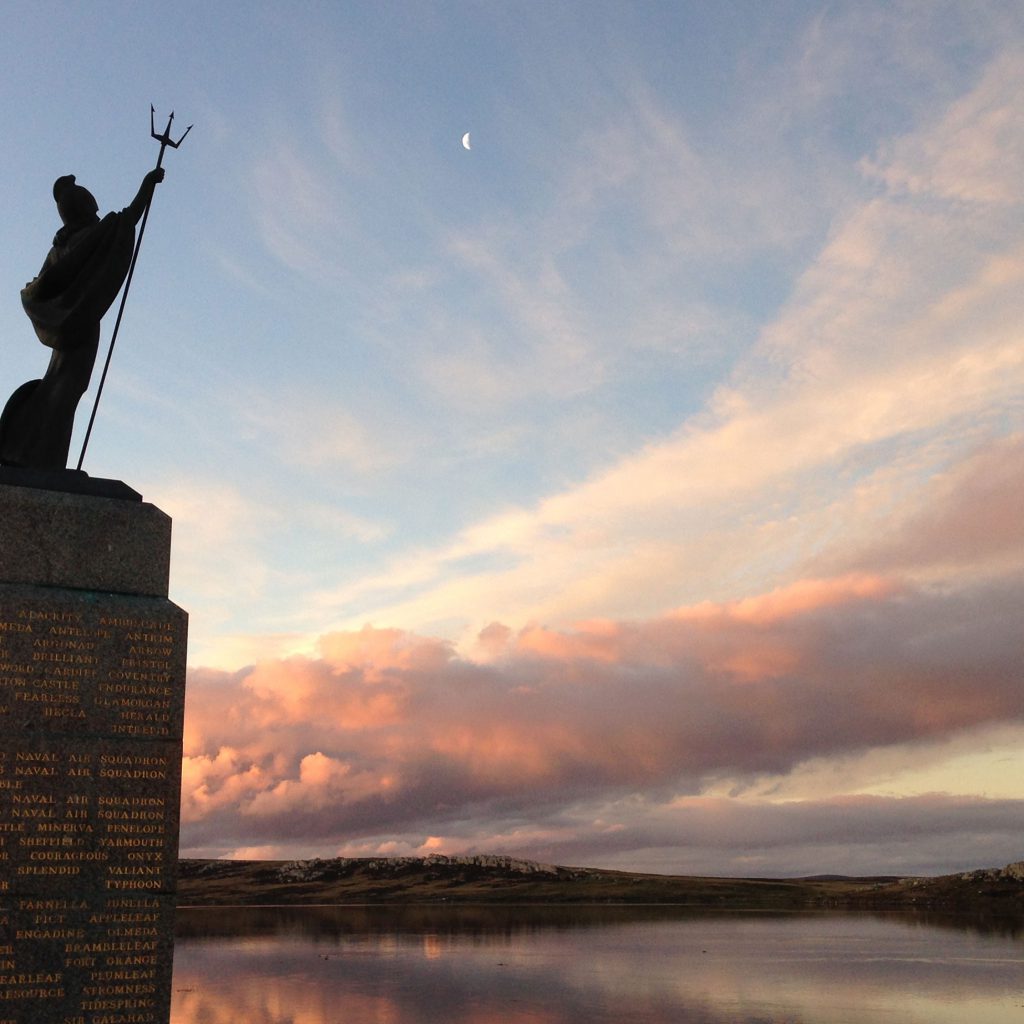 ---
Day 14
Volunteer Point Day excursion
Full day excursion by 4 x 4 vehicle with driver/guide to Volunteer Point – largest King penguin colony. ALTERNATIVE wildlife locations such as Cape Bougainville and Cape Dolphin available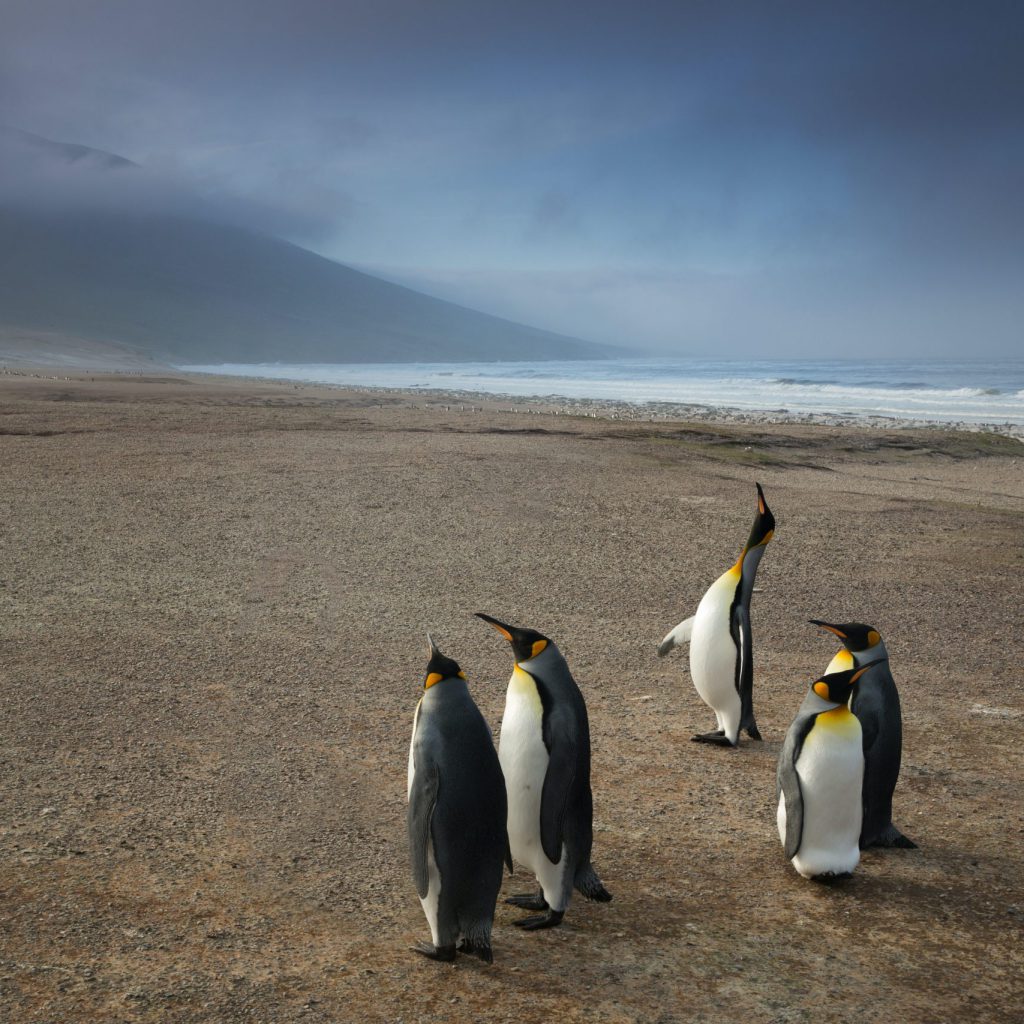 You will be collected from your accommodation by a driver/guide in a 4×4 vehicle, to set off on an unforgettable day trip to Volunteer Point where the world's largest accessible colony of breeding King Penguins eagerly await you.
Volunteer Point was named after the ship Volunteer which called at the islands in 1815 and is a privately owned nature reserve which forms part of Johnson's Harbour Farm. Being able to experience the sheer abundance of wildlife in their natural environment is beyond compare – there are colonies of Gentoo and Magellanic penguins here too; along with over 40 bird species including the South American tern, oyster catchers and rock cormorants to name but a few. Another jewel in the crown inviting your footprints is the remarkably stunning 2 mile long white sandy beach with its rolling waves and clear waters resembling somewhere altogether tropical on a sunny day. You may even get the chance to share the sand with the odd basking sea lion! All your senses will be captivated and positively overwhelmed whilst forging everlasting memories. Exceptional photographic opportunities abound wherever you cast your eye.
The first hour of your journey (approximately 2.5 hours each way) is on undulating gravel roads passing through the mountains lying to the north-west of Stanley. The unusual rock formations locally known as stone runs will not escape your attention as they effortlessly flow down the hillsides. En-route your driver-guide will talk you through the highlights and will be more than happy to answer any questions that spring to mind. Once you reach Johnson's Harbour Farm the adventurous part begins with the remaining 12 miles (approximately one and a half hours) driven overland on an uneven white grass route. Your driver-guide will expertly navigate the terrain, but please be aware that your vehicle will undoubtedly bump and sway whilst encountering small ditches, streams and peat bogs along the way.
Upon arrival at Volunteer Point, your driver/guide will point out where you are free to roam at your leisure.
---
Day 15
Transfer to Mount Pleasant International Airport for your return international flight. Pick up time advised night prior to departure.
We will tailor this trip to you. Change anything – from excursions to accommodation to places visited.
---
Start planning your Falkland Islands holiday