Named after Charles Darwin, who spent some time here during his travels, the settlement was established in 1859 as a centre first for cattle ranching, it retains much evidence of the lives of early settlers including a stone corral, the "galpon" and nearby turf walls. Latterly Darwin moved into sheep farming, at the height of its development, the Darwin community boasted, in addition to the many shepherds and farm hands, master craftsmen, a doctor, a school master, and even a parson.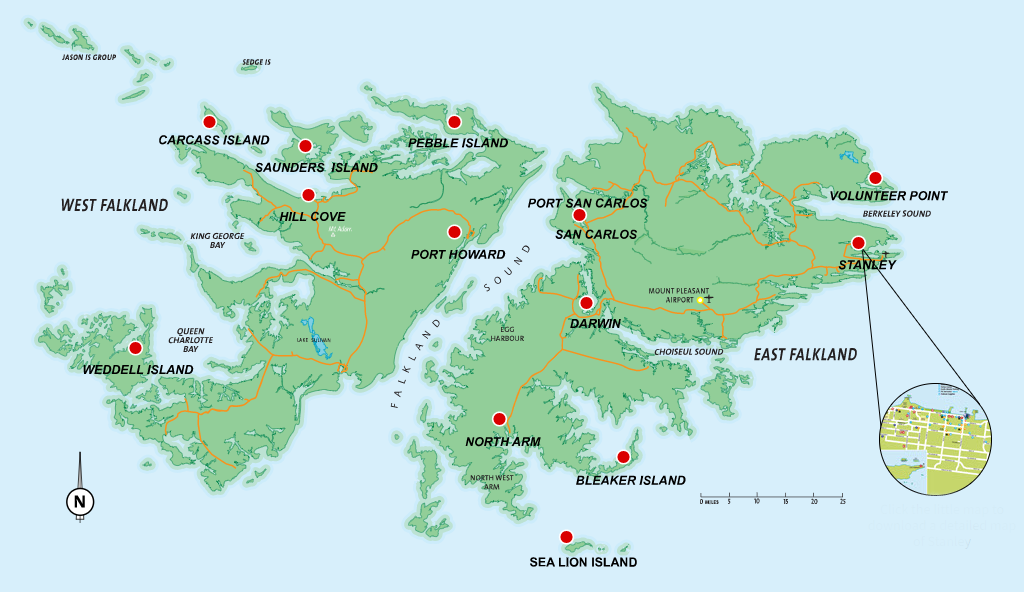 Darwin has a waterfront setting means that it is a great place to start your wildlife watching and Falklands adventure, a perfect rural location to overnight on arrival or departure days as it is only 40 minutes from the international airport and it offers something for everyone in terms of wildlife and history. Enjoy a scenic coastal walk or for a more challenging experience venture nearby Mt Usborne, which is the highest mountain in the Falkland Islands.
Sheep Farm
Darwin was once the largest settlement after Stanley, with almost 200 working folk on the farm payroll. After being reduced to only 2 for many years, the permanent population has now risen to 7, but the location has lost none of its appeal. By 1920, however, the site had become too small for the thriving settlement, and over the next 2 years, all the farm buildings, the church, and most of the houses were transferred to Goose Green, now a large sheep farm owned by Falklands Landholdings, some 90,000 sheep.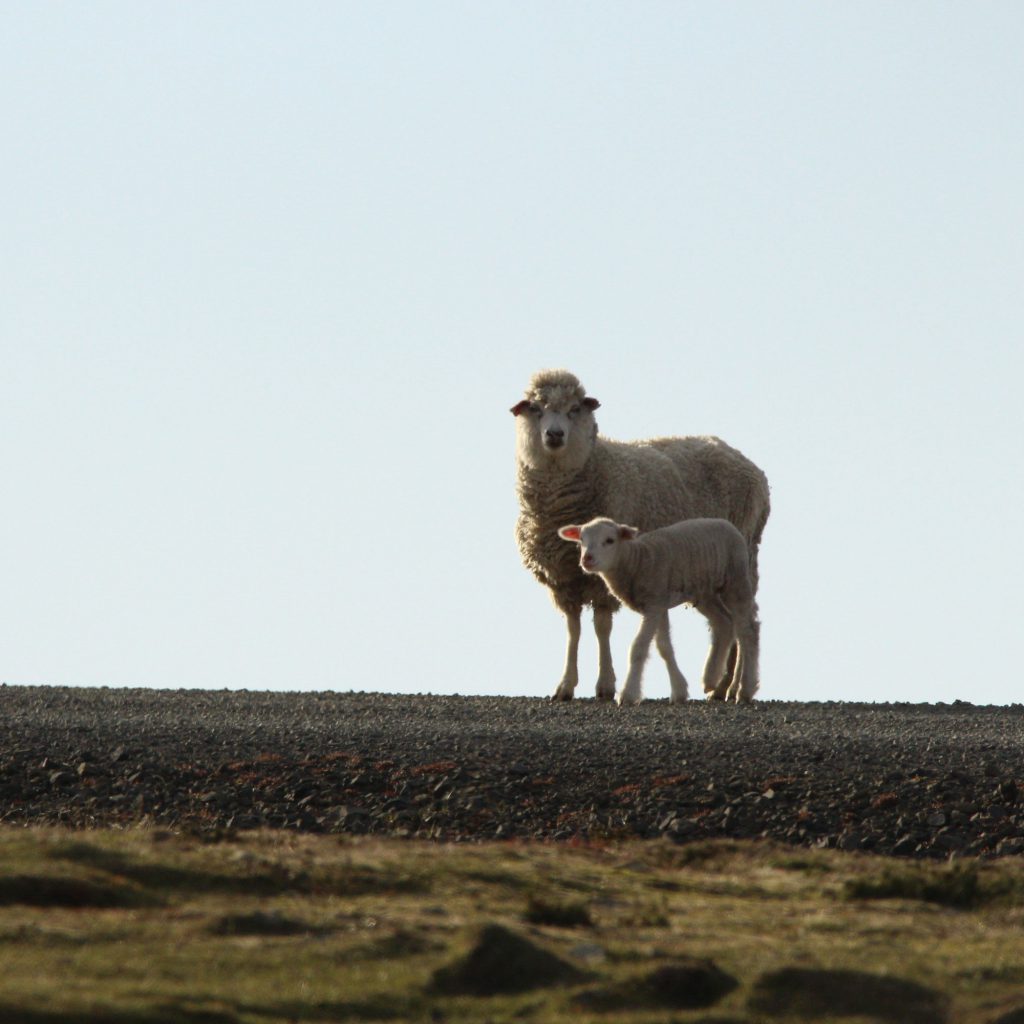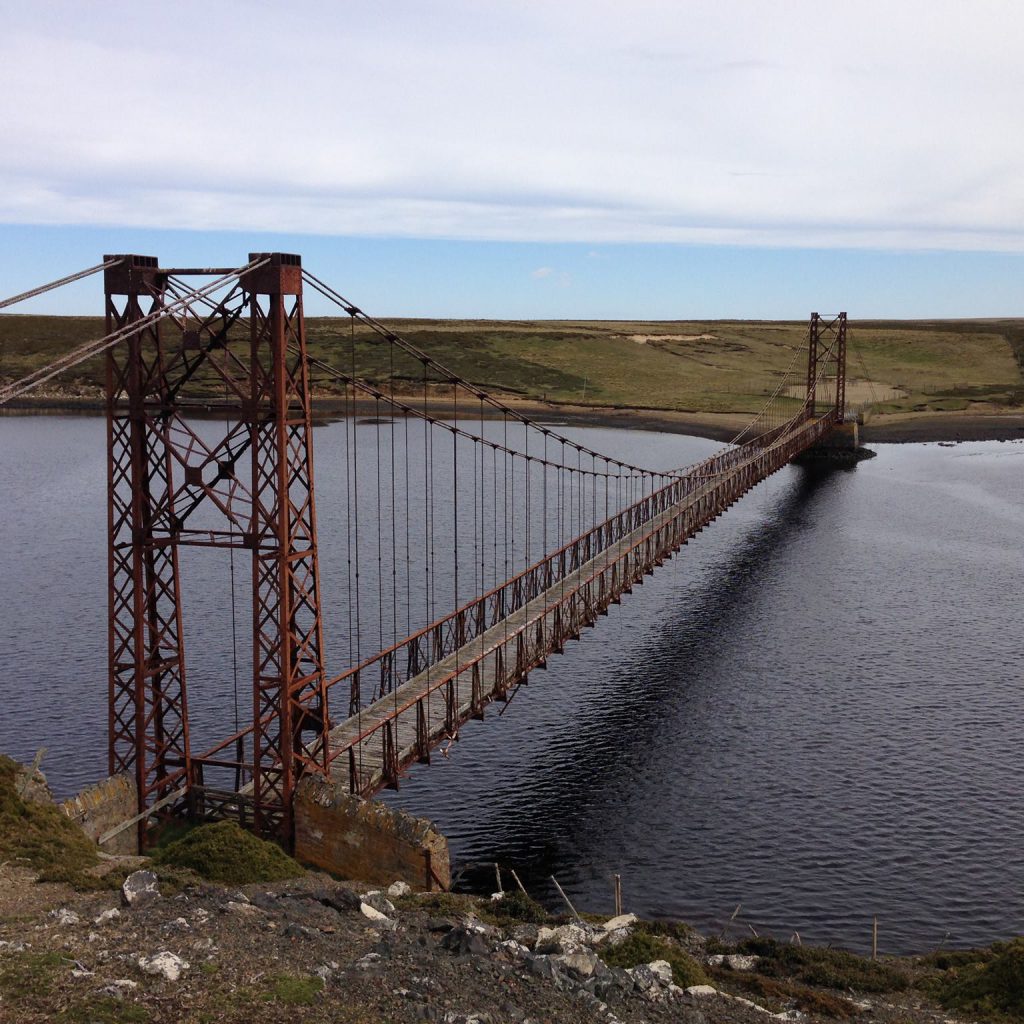 Bodie Creek Bridge
Nearby is Bodie Creek Bridge, the world's most southerly suspension bridge, It was built in 1925, by one engineer and local men from a kit fabricated in England by David Rowell & Co., in order to shorten the distance sheep needed to be driven from southern Lafonia to the shearing sheds in Goose Green. Closed in 1997 it is no longer used by sheep or man and is unfortunately fallen into disrepair, but still well worth a visit.
Paratroopers memorial
Goose Green is also an important site from the 1982 war – the Paratroopers memorial, a monument where Colonel H. Jones fell and the large Argentine cemetery are all located nearby. Full day battlefield Tours are available to include a drive to San Carlos the site of the British landing in 1982 and today the British cemetery.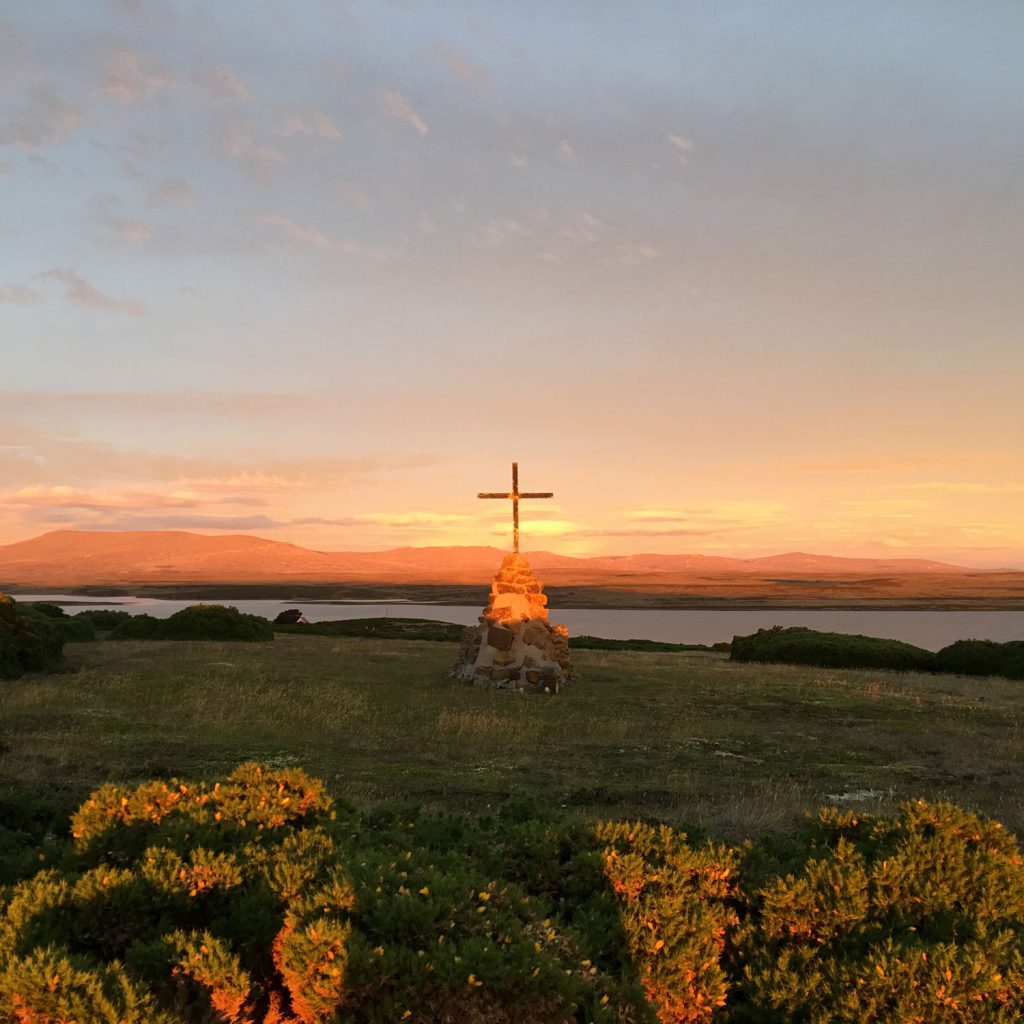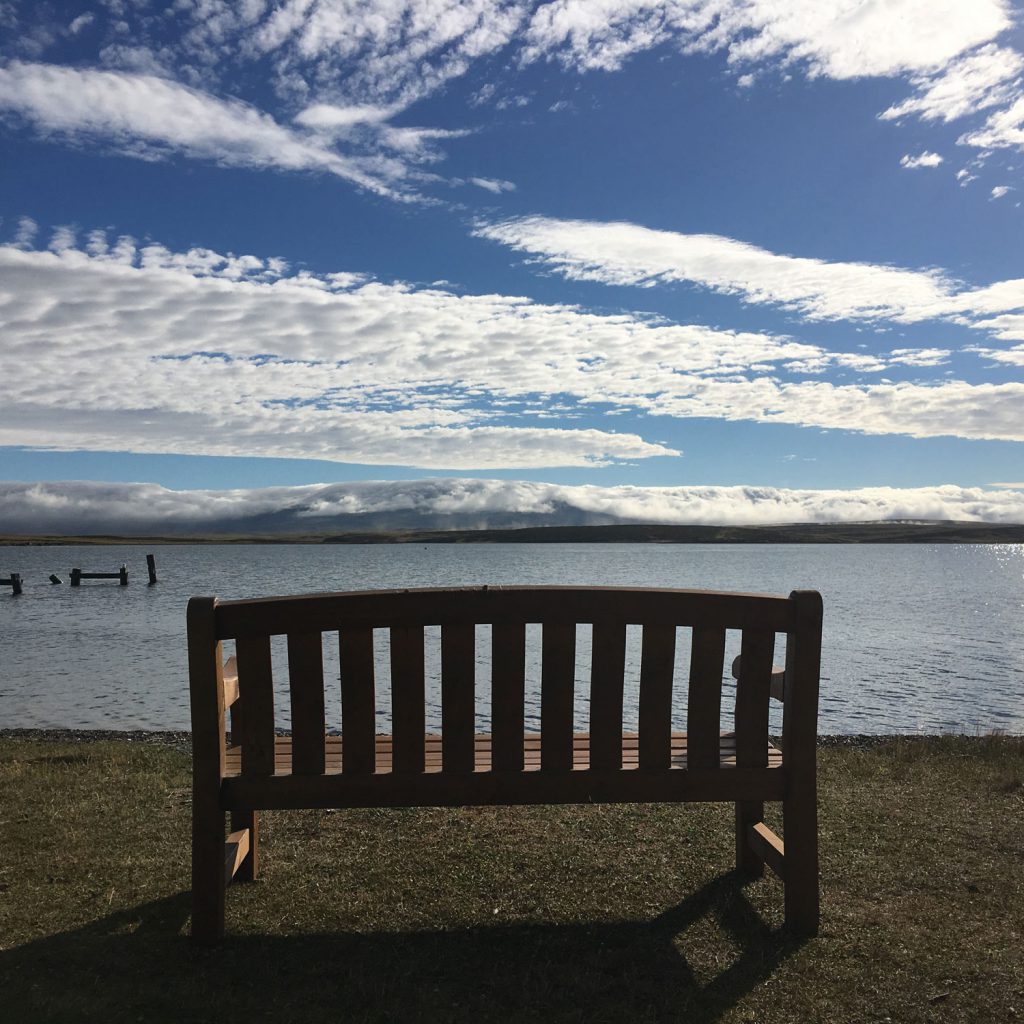 Activities
For those with their own transport, Darwin provides an ideal base for the exploration of Lafonia and the eastern shore of Falkland Sound. It is also about a 35 minute drive to the Ferry service at New Heaven that connects the main islands; East and the West.
Activities at Darwin include angling, walking, carft workshops and visits to sites connected with the 1982 war and wildlife.
Wildlife
Look out for dolphins in the harbour, hares in the gorse bushes and a rich variety of birds along the shoreline and ponds: Falklands Flightless Steamer Ducks, Oyster Catchers, Blackish Oyster Catchers, Night Heron, Kelp Geese, Upland Geese, Brent Geese, Turkey Vulture, Southern Great Petrel and Red Backed Hawk, to name just a few. Visit the Gentoo penguin colony at New Haven.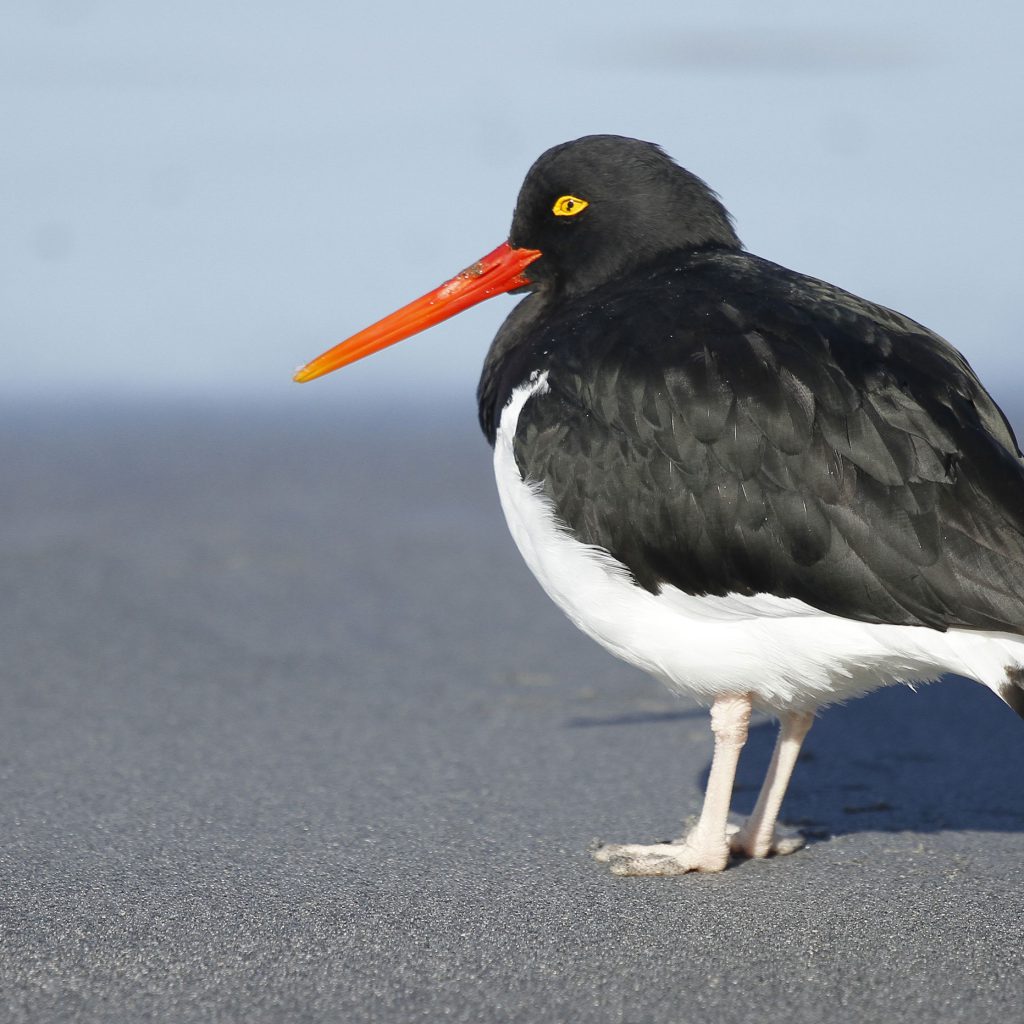 Accommodation
---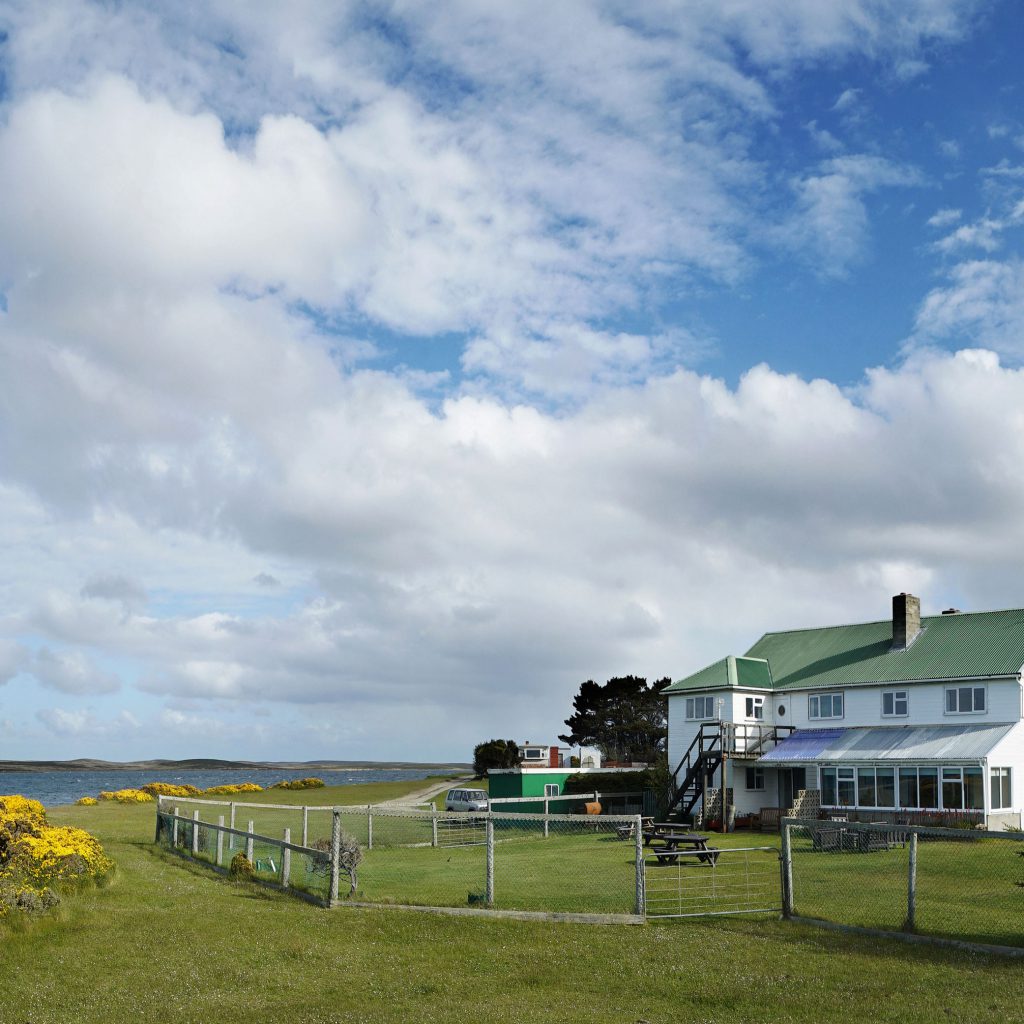 Darwin House
Darwin House is a modern farmhouse with 6 bedrooms available for guests, and a choice of two double, one twin, one triple room (3 singles beds) and two rooms that can be made as either a twin or a superking size.