The road network in the Islands is limited and many excursions are taken in 4WD vehicles. This is due to many of the destinations requiring a certain amount or "camp" or "off-road" driving to reach the wildlife locations. The main airport road is partially tarmac and gravel based. The usual form of transfer from MPA to Stanley is by coach or minibus.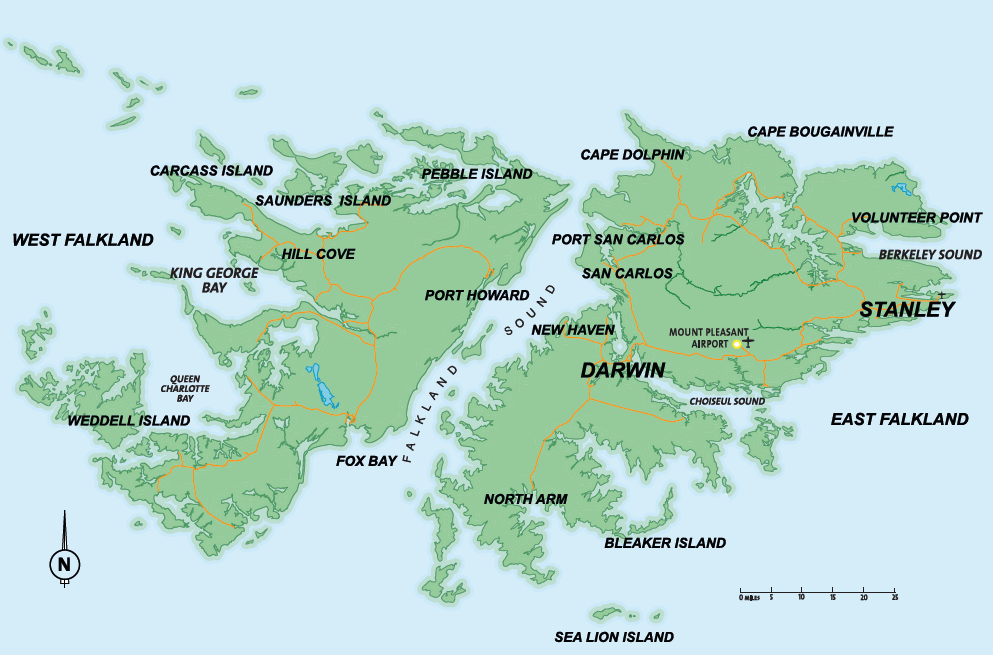 For longer distances and transfers to the outer islands, the use of aircraft is required.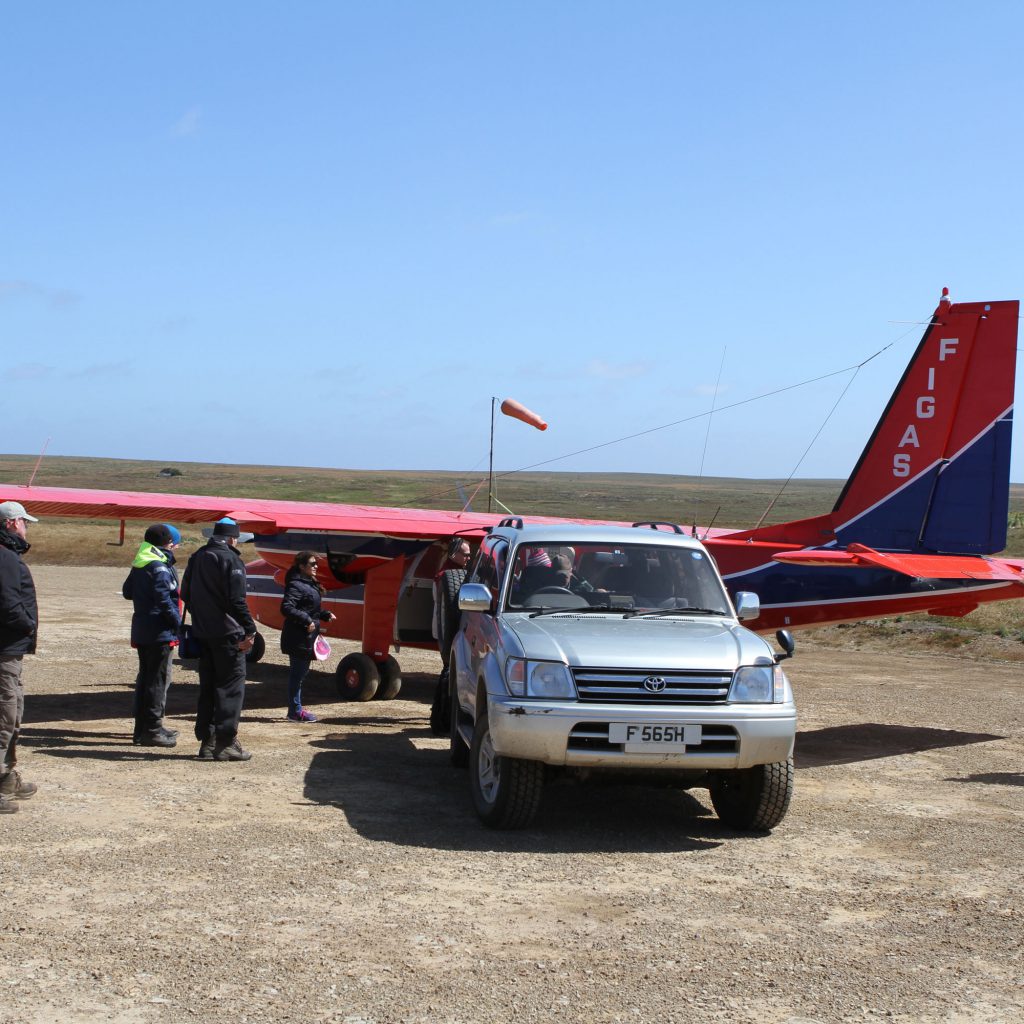 FIGAS
The Falkland Islands Government Air Service (FIGAS) operates Britten Norman Islander aircraft from its base at Stanley Airport. Aircraft capacity is usually 8/9 passengers but the majority of islands airstrips necessitate a reduction in this number and therefore larger group numbers may be split and two aircraft required.
Flights
For safety reasons, luggage is limited to 20kg per person, excess is charged locally per kilo per flight sector (please contact us for current prices). There are no fixed schedules and flights are arranged on a day-to-day shuttle basis subject to demand and operated to all accessible parts of the islands.ed.